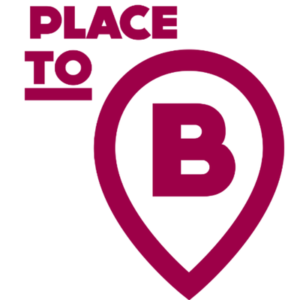 One day before the huge November 29 Climate March in Paris, Place To B throws open its doors to create a new way of looking at the world through "green glasses." There is still space for you to be one of the 600 participants in this one-of-a-kind scramble of journalists, bloggers, and photographers; gamers, artists and comedians; entrepreneurs, hackers and climate experts.
Place To B Paris is also inviting folks from around the world to virtually participate in The Factory, a visionary endeavor to address the blowback of inertia and anxiety generated by current memes on climate change. Propelled by whim, technology and imagination, The Factory will function as a 'test tube" to birth a new inspirational story generating novel solutions to climate change.
Produced by the genius team behind Copenhagen's hugely successful and innovative Fresh Air Center, this 'off the grid' hub is providing lodging, work, play and party space at St. Christophers' Inn, a popular hostel located just a shot away from the official COP21 venue at Le Bourge.
Place to B will be live streaming a Press Conference with more details on the evening of Tuesday, October 13 between 7 and 9 PM Paris time.
March Climat (The Paris Climate March)
Background on COP21
Representatives from 195 countries convene in Paris From November 30 through December 11 in an attempt to ratify an internationally binding treaty to limit global temperature from rising more than 2 degrees celsius. The treaty goes into effect in 2020. (For details on the background of the UNFCCC process, the major issues, and what an ideal treaty would encompass, the official COP21 site provides an outstanding infographic.)
Follow the Action on Twitter:
• COP21
• Place To Be
• Marche Climat,
• Climate Games