Seychelles launched a week long series of weather reports imagining what a climate changed world might look like in 2050.
Weather forecasters from Madagascar and Chile, Cuba and Ghana, Italy and Nigeria are participating in the third installment of the WMO's Weather Reports from the Future series. 2050 Weather launches in anticipation of the Third World Conference on Disaster Risk Reduction next week in Sendai, Japan.
[youtube link="http://youtu.be/6mGBZ3I5OAw" width="590″ height="315″]
As recent studies have determined that 87% of disasters are climate related, this week's weather simulations mark the signficance of the WMO project, which continues tomorrow with a broadcast from Ghana. The week's other 2050 reports include:
[blockquote]
Wednesday 11th – Cuba in Spanish, French, English
Thursday 12th – Chile in Spanish, English and French
Friday 13th – Nigeria in English and French
Monday 16th – Italy in Italian, English, French, Russian and Spanish
Tuesday 17th – Madagascar in French and English[[/blockquote]
[dropcap1]Y[/dropcap1]outh are actively participating in the UNISDR conference, with a key component of their agenda being further development of a Toolbox for Resilience which identifies 6 key areas: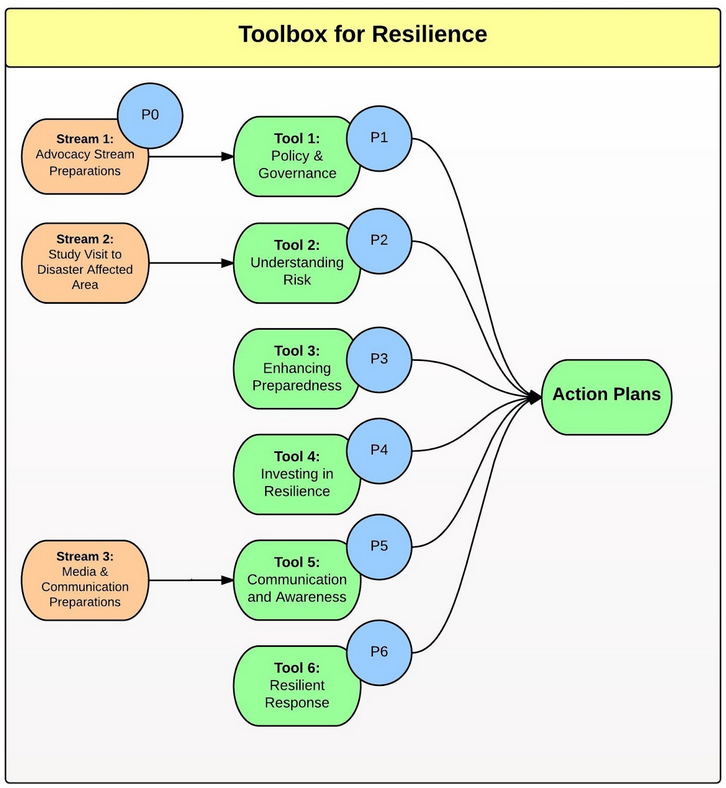 [dropcap1]S[/dropcap1]tay informed on events in the lead up to Sendai and during the conference on Twitter by following WMO , WCDRR , and YouthAreReady.